APPLICATION SECTORS
Clean Room | Recycling | Security | Pharmaceutical | Medical Patch

Security Labels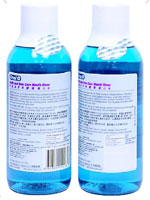 Tamper Evident labels are used where tamper prevention and security is your primary goal. Such security solutions are cost-effective and simple to use. They are made from destructible pressure sensitive films that either break apart or leave behind a pattern, indicating that the product has been tampered with.
Other than security, these solutions can protect you from the potential liability or injury resulting from tampering of your products.
Common Application Sectors
Cosmetic
Drugs
Food & Beverages
Electronics
Automotive & Aeronautics
Hospitals
Airports, Customs, etc.
Product Feature: Tamper Evident Security Label
Facestock: Destructible Polyethylene
Colour: Matte White
Printing: UV Ink / Thermal Transfer
Adhesive: High Tack Acrylic PSA
Adhesive service temperature: -40 to 100 degrees C


Next: Pharmaceutical >>